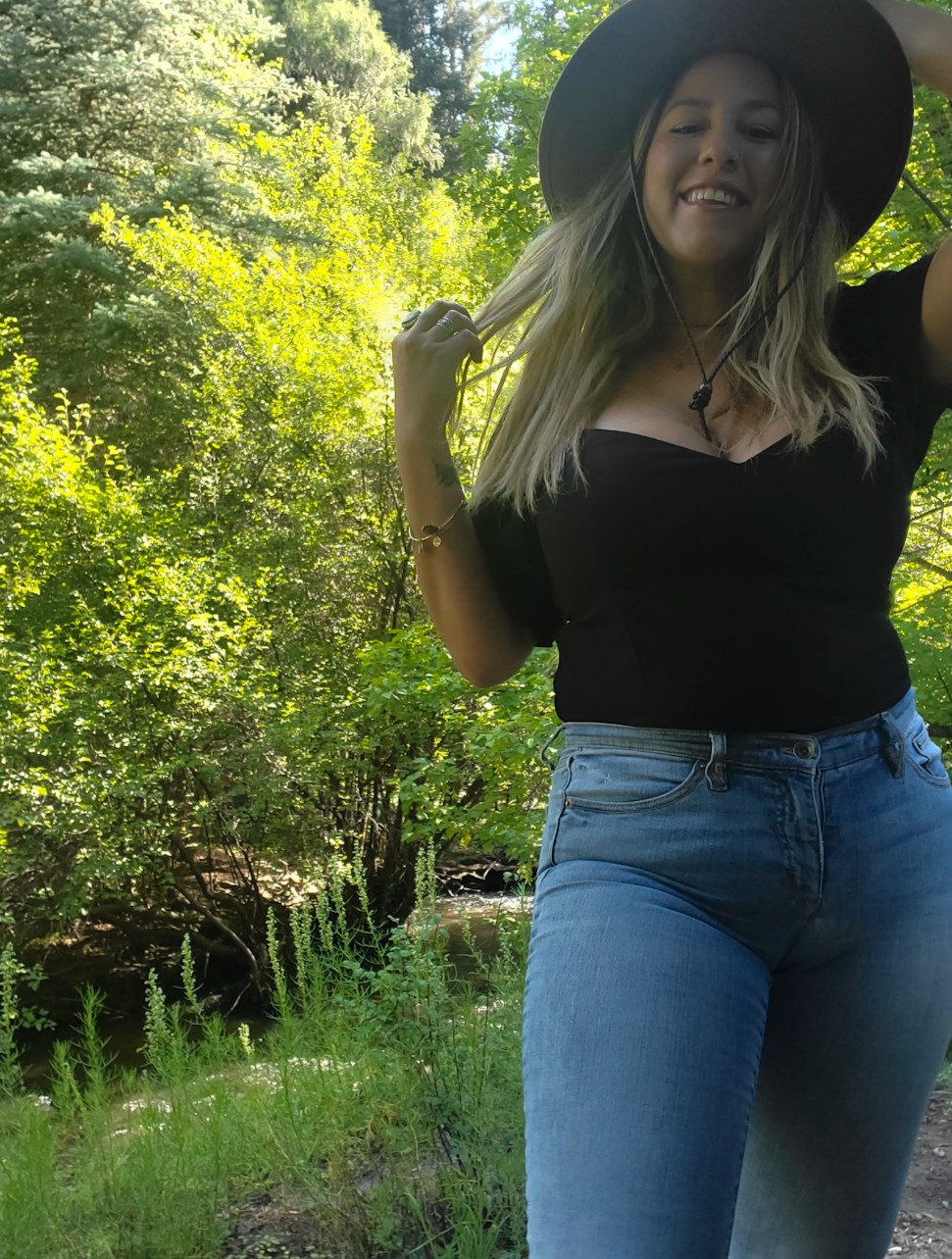 THANK YOU FOR TAKING THE TIME TO VISIT MY PAGE.


MY NAME IS KAYLA ORTIZ AND I AM THE ONE WOMAN SHOW THAT IS IN CHARGE OF DESIGNING, CREATING AND BRINGING THE PIECES YOU SEE TO LIFE. EVERYTHING YOU FIND IN MY WEBSITE IS A COLLABORATION OF FINE/STERLING SILVER AND ETHICALLY SOURCED STONES FROM OTHER SMALL BUSINESSES AND MINES.

I HAVE BEEN SILVERSMITHING FOR ABOUT 5 MONTHS NOW. I LOST MY JOB WITH THE PANDEMIC AND TAUGHT MYSELF HOW TO SILVERSMITH WITH COUNTLESS HOURS OF YOUTUBE PAIRED WITH TRIAL AND ERROR.

I WAS WORKING AS A KAYAK GUIDE IN ALASKA WHEN I DECIDED TO FOCUS ON MY BUSINESS FULL TIME AS IT QUICKLY BECAME MY PASSION. I AM TRYING MY ABSOLUTE HARDEST TO MAKE MY DREAM A REALITY AND APPRECIATE ALL OF YOUR SUPPORT IN MY JOURNEY!

PLEASE DON'T HESITATE TO REACH OUT AND SAY HELLO WHETHER ONLINE OR IN PERSON. I LOVE TO CONNECT WITH OTHERS AND HEAR YOUR STORIES!